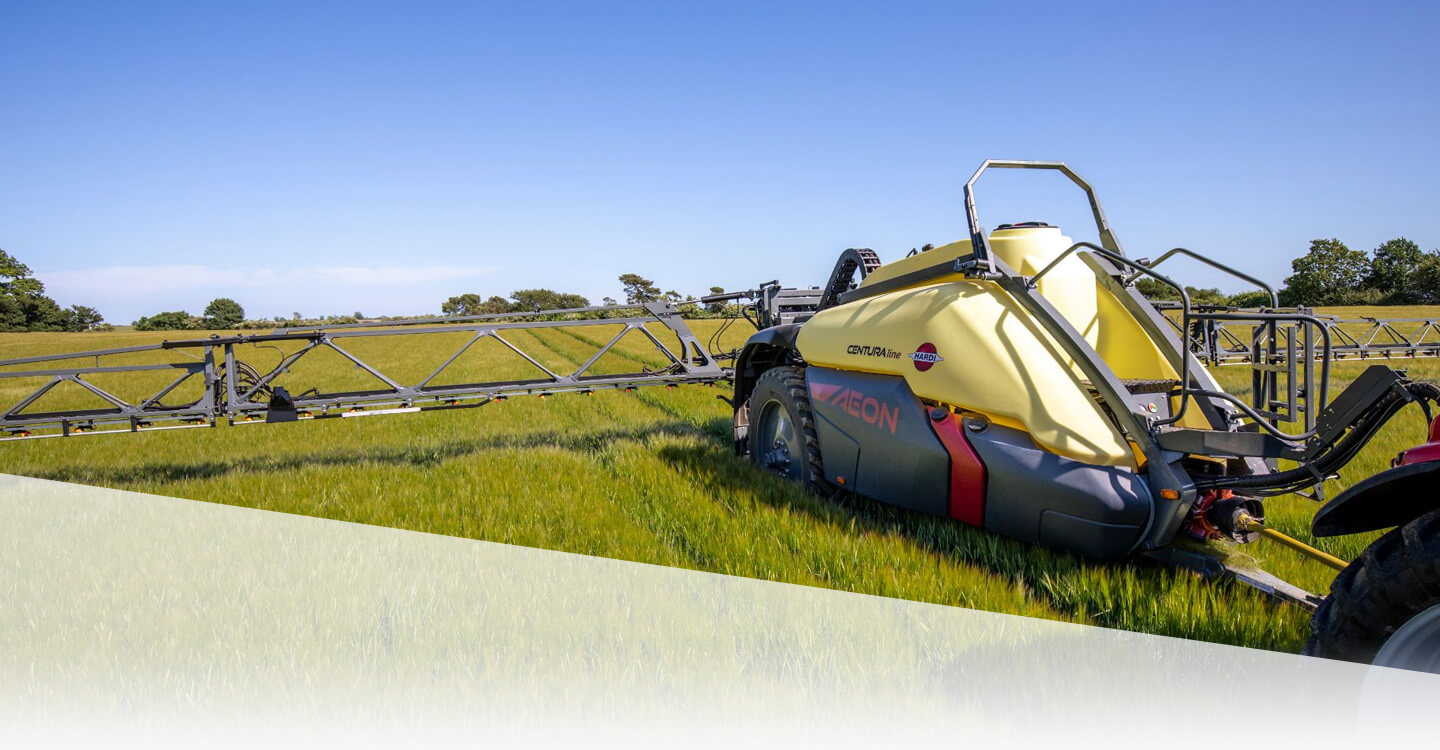 AEON
Tank Capacity
4200 / 5200 l
Boom Types
DELTA FORCE, TWIN FORCE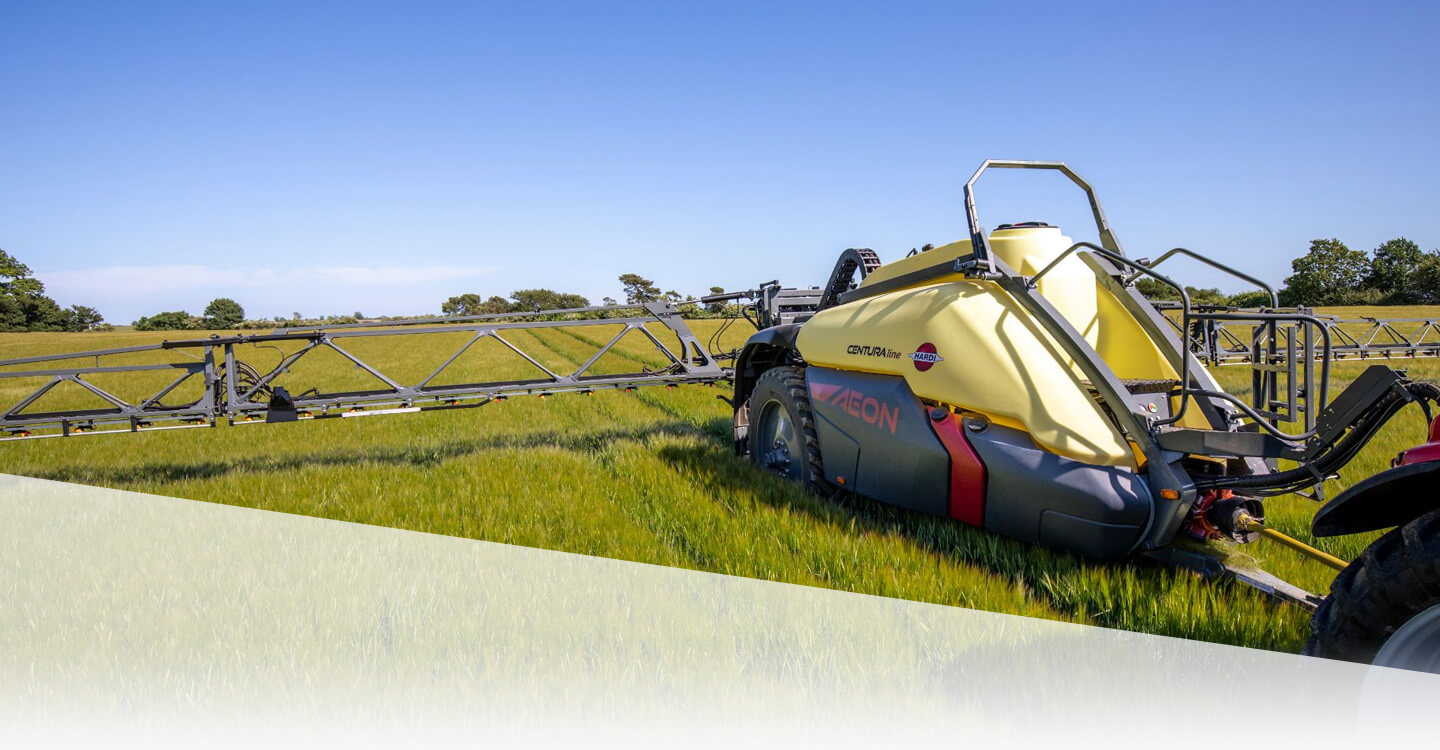 Tank Capacity
4200 / 5200 l
Boom Types
DELTA FORCE, TWIN FORCE
Welcome the future of crop protection
Introducing the all-new HARDI AEON. With its dynamic design, smooth surfaces and covers to protect all vital parts, the HARDI AEON is your working companion for all conditions.
Turn the most widely used machine in your fields into your playground. By offering extraordinary comfort, with the outside FluidBox to control your filling and cleaning processes, and cutting-edge connectivity to exchange field maps and allowing for remote diagnostics - you can rest assured that you are well prepared for the future.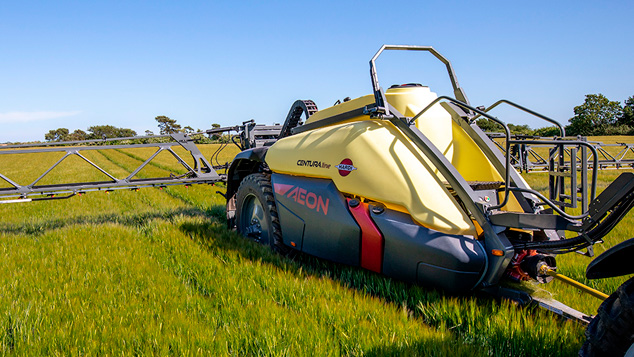 State-of-the-art design
With its perfectly placed low centre of gravity and strong chassis, the AEON will stand every test of durability. It's a machine made to last, but without compromising on design. With all vital parts covered by stunning bullet-blasted but smooth covers to ensure easy cleaning.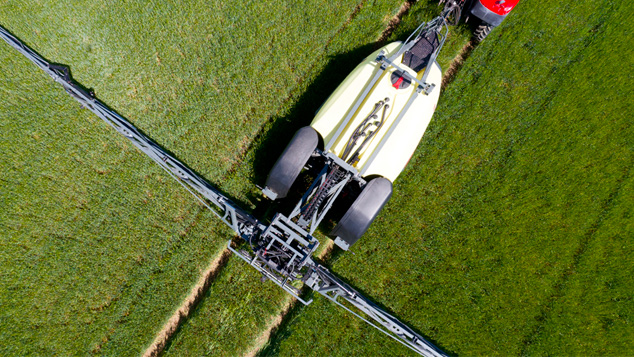 In perfect balance
A perfect weight distribution thanks to dual-mounted RinseTanks on both left and right sides ensures even weight on both sides of the AEON. Together with an excellent width-to-length ratio, longer booms will never be a problem.
Intuitive operation
To achieve the highest level of user-friendliness, the AEON has been developed with the operator in mind. The WorkZone offers control of all necessary functions, including filling, agitation and spraying. With the new FluidBox 8000, all operations are grouped on one screen, and the new TurboFiller with integrated work table will ease your filling process dramatically.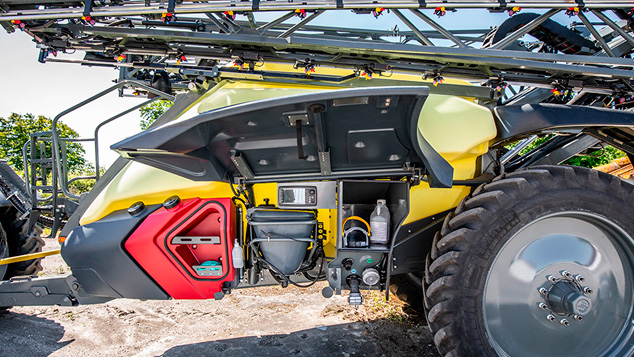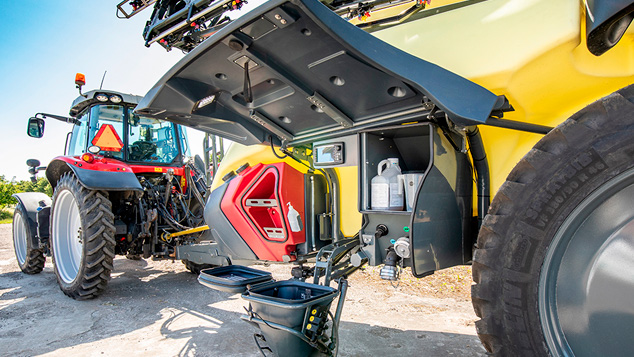 Great visibility
With integrated work lights, night operations will become like day operations.
Perfect steering
Your precision-steering companion, the AEON is equipped with the ComfortTrack wheel-steering system, giving you full control of the trailer, not only in the field, but also in transport-mode for easy parking.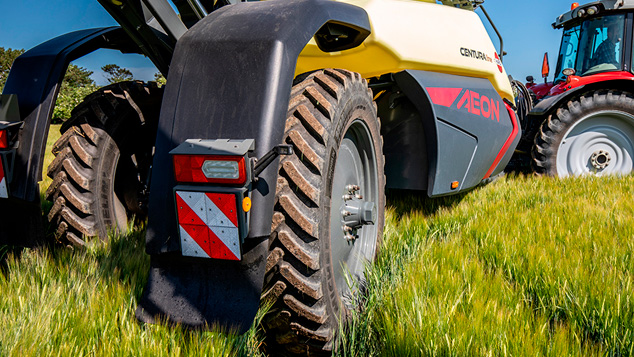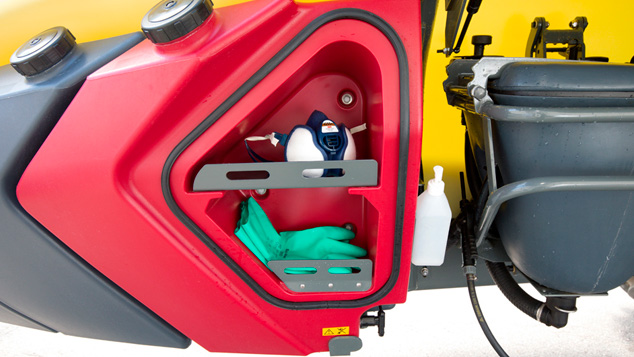 Maximum storage
The large SafetyLocker and storage room will give you plenty of space for carrying containers and tools.
Cutting-edge connectivity
The AEON offers you a whole new level of integration. By connecting your machine to our cloud services, you obtain direct access to the Agrirouter, allowing for transfer of field maps and other data directly to and from your machine.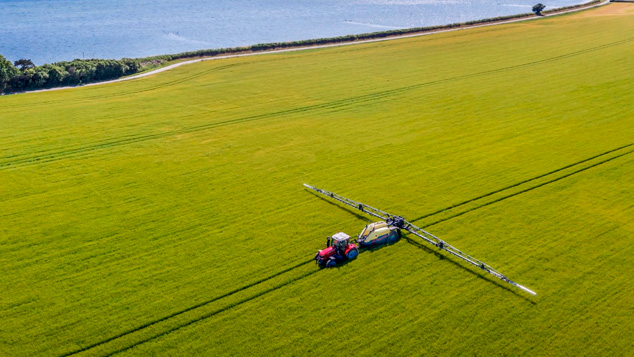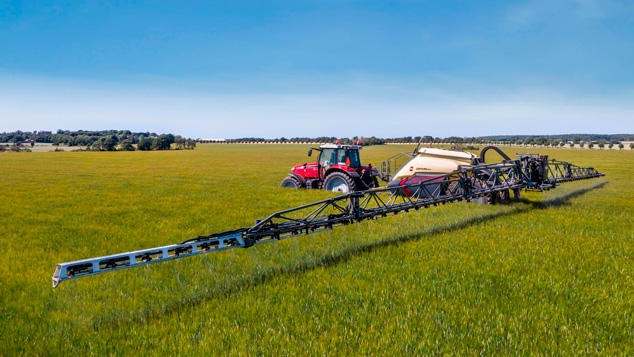 A big boom for big jobs
The DELTA FORCE is HARDI's newest family of conventional booms. It was released in 2016 following years of development. The boom is designed with future farming requirements in mind - flexibility, capacity and performance at high driving speed.
Read more about DELTA FORCE
The world's best application system
For more than 30 years, the HARDI TWIN system has been the world leader in air-assisted spraying. This powerful system uses a curtain of air to control spraying.
The outstanding performance of TWIN is described in numerous reports from end-users around the world along with several conclusive field trials and scientific studies. They all come to the same conclusion: TWIN is supreme at controlling drift - and all that follows.
Read more about TWIN FORCE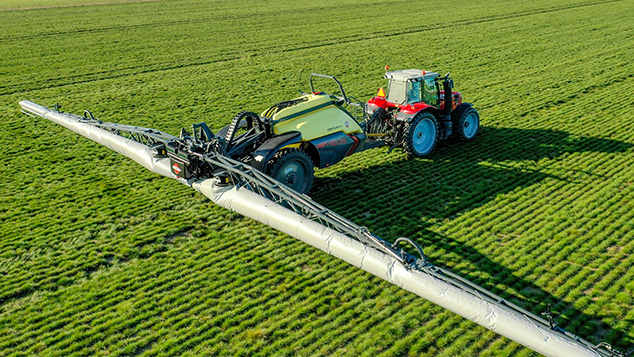 Get in contact / Download our brochures