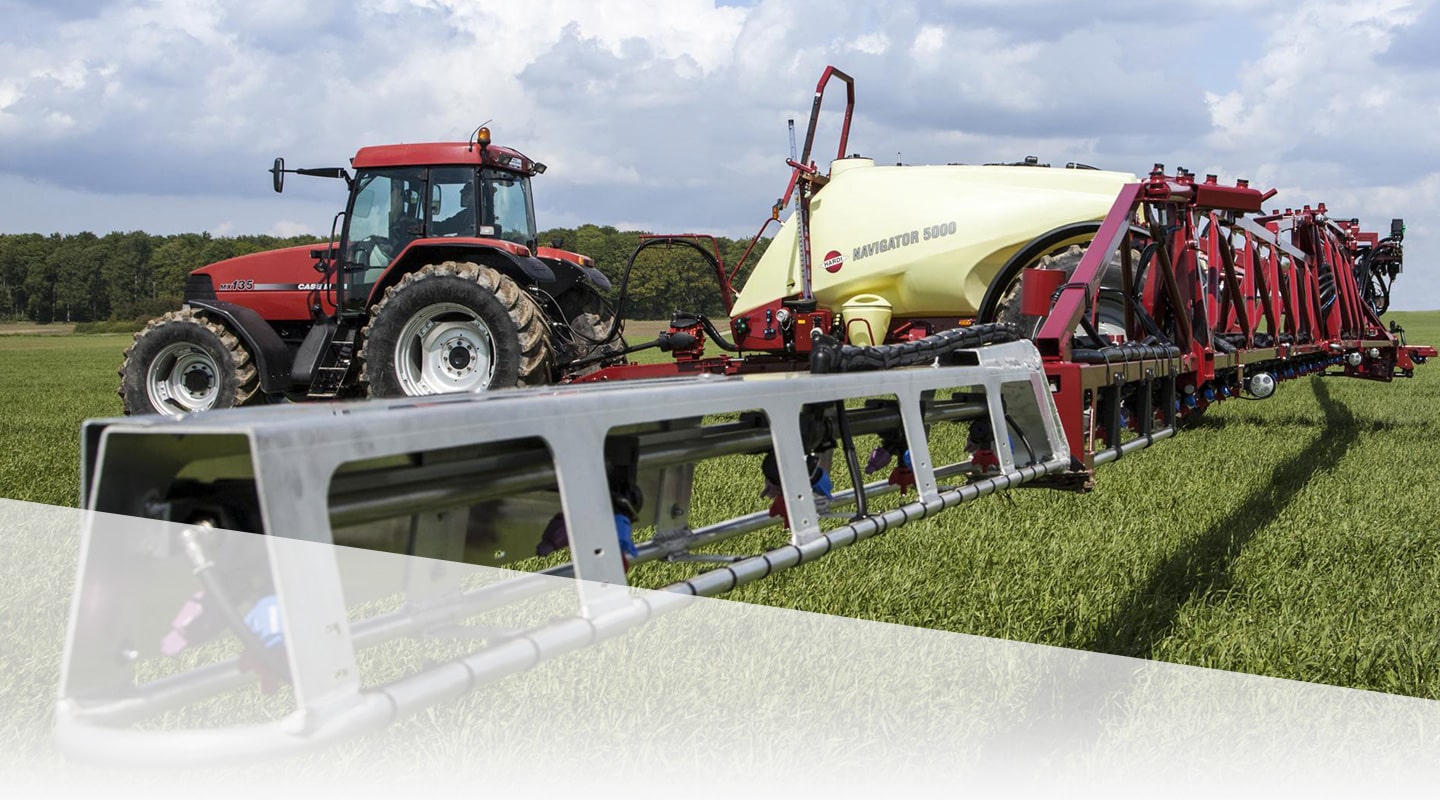 DELTA FORCE boom - Compact in transport - wide in field
DELTA FORCE is designed to be a large boom. The selection of features and the layout of the boom structure are targeted to perform at high driving speed and high performance at boom widths of 24-39 m. The result is a boom with many simple and strong solutions which together give a high-performing and reliable boom with a simple setup, low maintenance and a great design.
A very advanced, but yet simple centre part controls the movements of the DELTA FORCE boom. The five pendulum settings allow to adjust the boom performance, either to a pendulum, which follows the sprayer movements, or to follow the level of the terrain.
About DELTA FORCE
With its unique design, we developed a boom both wide in field and compact in transport with its 255 cm. The boom has been developed for high driving speeds and perfect boom control.
3-fold: 39/27/15 m, 36/27/15 m, 36/24/13 m, 33/25/15 m, 33/24/13 m, 32/25/15 m. 2-fold: 30/15 m, 28/14 m, 27/14 m, 24/12.
With five pendulum settings, you have the possibility to adjust the pendulum to follow either the movements of the sprayer or the terrain.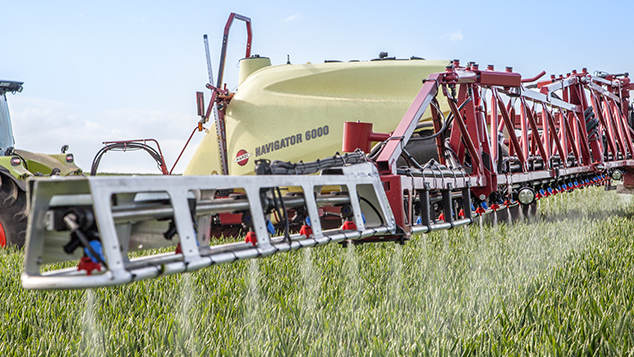 Unique Design
Performance, speed and quality are the key words when talking boom designs. In the developing process of our next boom generation, we have analyzed and focused on optimizing theme three areas.
The result – HARDI DELTA FORCE. With its unique design, we manage to offer large booms able to drive at high speed while maintaining an optimum performance of the boom. At the same time, the DELTA FORCE is only 255 cm wide in transport. Using high quality Swedish Steel, we manage to optimize weight and strength and thereby produce a boom with a perfect setup, low maintenance and great performance.
Benefits with DELTA FORCE
Unique design
Made for speed
Perfect boom control
Perfect suspension
Maximum precision
Solid nozzle protection
Wide in field
Compact in transport
Get in contact / Download our brochures