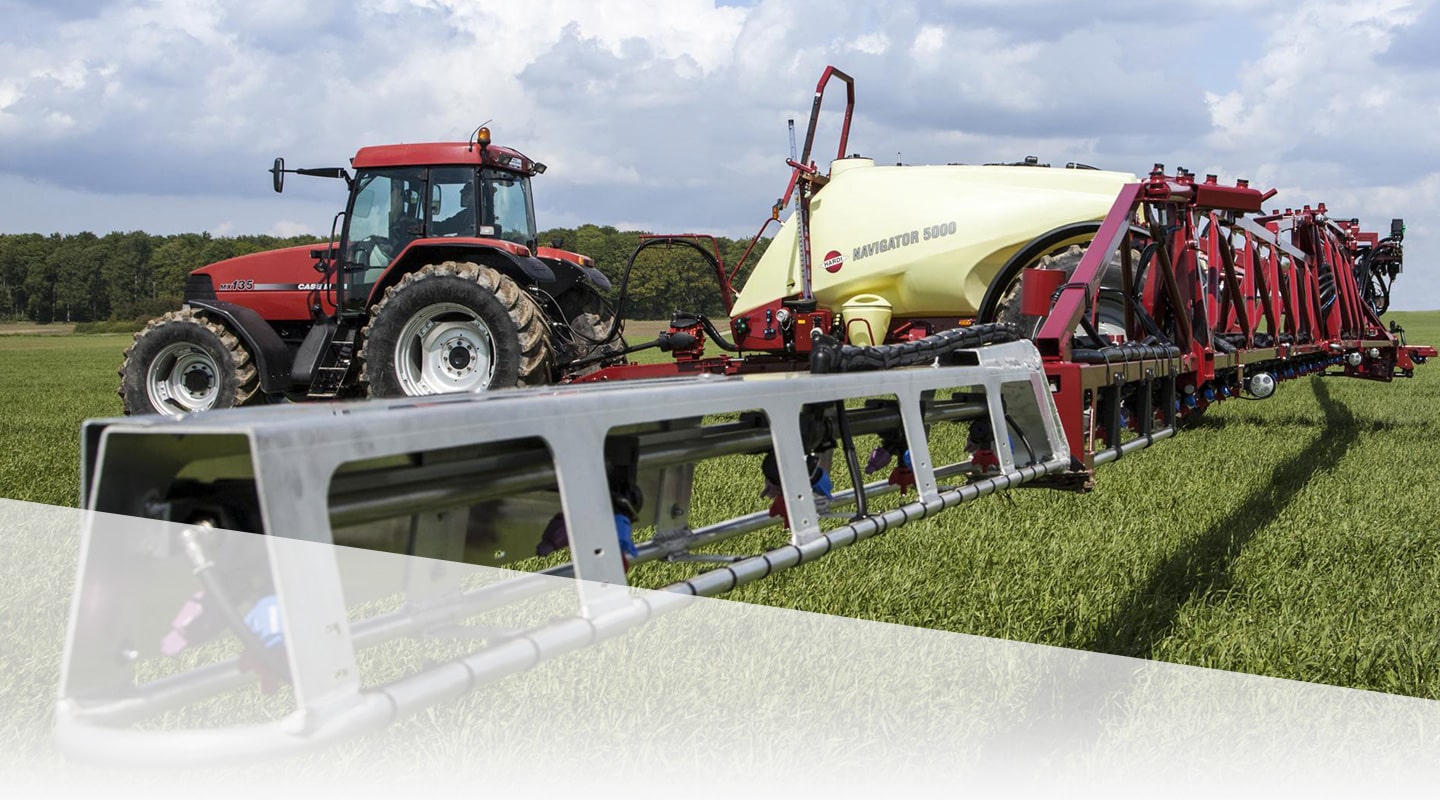 A big boom for big jobs
The DELTA FORCE is HARDI's newest family of conventional booms. It was released in 2016 following years of development. The boom is designed with future farming requirements in mind - flexibility, capacity and performance at high driving speed.
The DELTA FORCE is a large boom of 24 to 39 m with a unique three-dimensional design and features meant for perfect boom control at high speed. Despite its width, the DELTA FORCE is compact in transport and storage. It folds into an elegant 2.55 m.
To support the boom's functionality, HARDI has developed a whole new fluid system. The T22 - with reference to the boom tube's diameter - is reliable, easy to service and cements the boom's high capacity. Hence, the DELTA FORCE can be fitted with either TRIPLET or PENTALET nozzle holders.
Market's best stability
A very advanced yet simple centre part controls movements of boom. Five pendulum settings offer full control through adjustments to the boom suspension - from full pendulum (following the sprayer's movements) to trapezium-like (following the terrain).
The DynamicCentre is perfect for working in flat as well as hilly terrains - and for fast headland turns. Together with the boom's low centre of gravity, the DynamicCentre guarantees perfect boom balance.
By using high-quality, high-tensile Swedish steel, we have optimised weight and strength to produce a boom that is easy to set up and maintain and with great performance and capacity to deliver.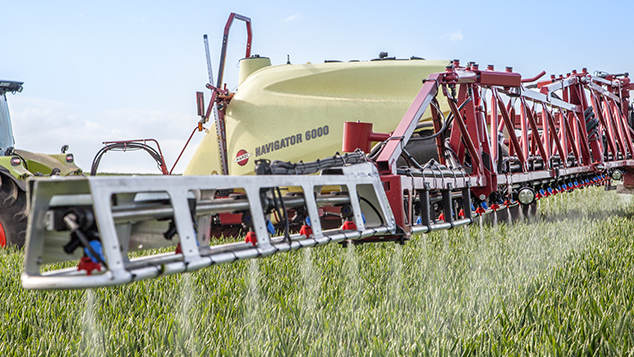 Flexibility for the future
The DELTA FORCE is a versatile boom that can be modified to suit all requirements. It is available in a range of widths - 24, 27, 28, 30, 32, 33, 36 and 39 m - folded into 2 or 3 sections. Sections can be folded in when spraying smaller fields or around obstacles. The many combinations of widths and folds offer the farmer great flexibility.
The DELTA FORCE can also be fitted with extra nozzle holders to allow for nozzle spacing of 25 cm in addition to the standard 50 cm. Flexibility is once again the keyword. Now, the farmer can use smaller nozzles with a finer spray to optimise coverage. He can also work with lower boom heights to reduce drift. The only requirement is a good boom management system - and the DELTA FORCE fitted with HARDI AutoTerrain is the best on the market.
DELTA FORCE features
Wide in field - compact in transport
Unique design made for speed
DynamicCentre for perfect boom suspension
AntiYaw to dampen horizontal boom movements
NegativeTilt for downward boom angling in undulating terrain
SoftOpen and SoftClose for boom protection
Lock function to secure the boom
Solid nozzle protection
Durable, spring-loaded breakaway section
HARDI's first carbon fibre boom - the 39-m boom's breakaway
Available on the self-propelled ALPHA evo and on the trailed COMMANDER and NAVIGATOR
Get in contact / Download our brochures