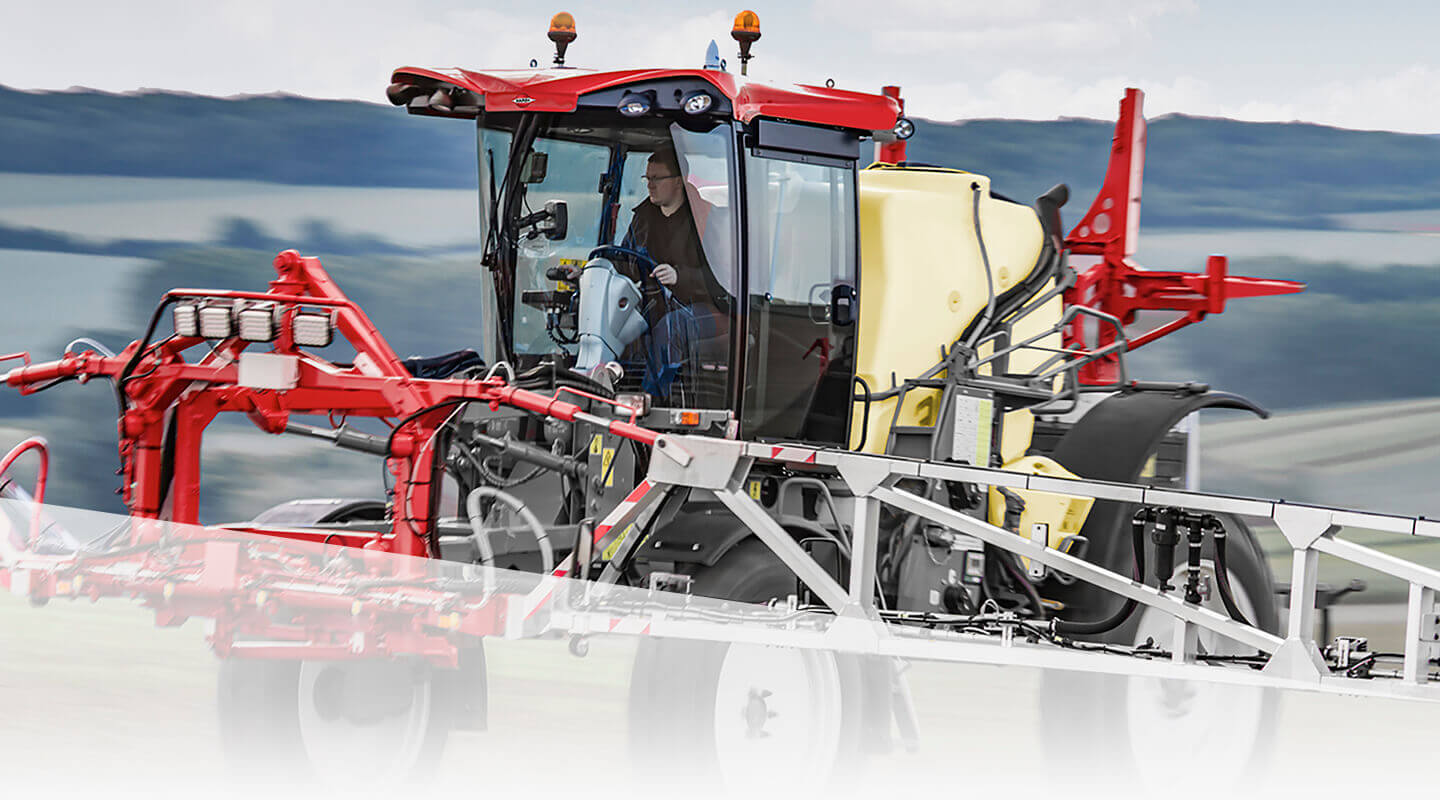 Engine
The Hellios III features a watercooled 4,4l 4 cylinder Perkins engine delivering 129 Kw/ 170 HP.
The engine runs at a nominal speed of 1500 rpm which considerably reduces the noise level in the Cab.
It features furthermore an automatic engine governor which controls the displacement of the hydrostatic motor.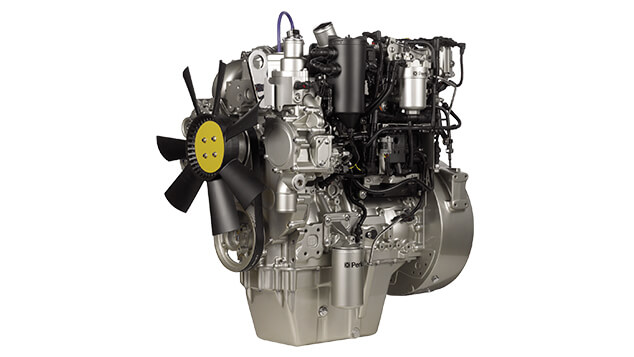 EcoControl / Cruise control
When performing field work, the driver can choose to engage the EcoControl mode and/ or Cruise Control.
By engaging the Cruise Control mode, the sprayer can be preset to work at a given speed. This not only optimizes the fuel consumption but also greatly improves the spray quality as the machine will work at constant speed. The Cruise Control can only be engaged for field work.
When engaging the EcoContol mode instead, the engine speed will automatically adapt to the actual torque requirement. Up to a load threshold of 80%, the engine will run at 1500 rpm. For higher engine loads, the engine speed will increase up to 1900 rpm.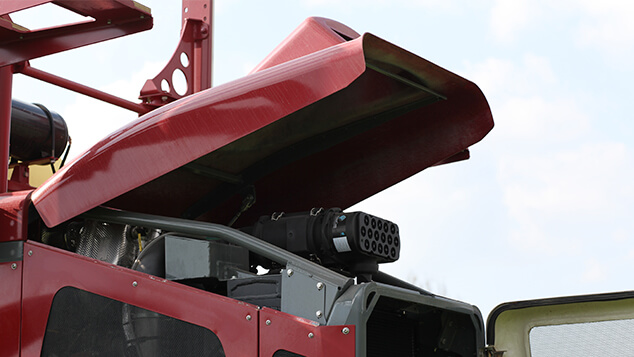 Automotive mode
The Automotive mode should only be engaged when driving on road. The road gear range is then automatically triggered and the driving speed remains proportional to the engine rpm (from 1000 to 1900 rpm).
When combining the Automotive to Eco Control mode, the sprayer will drive at 40 km/h at 1500 rpm.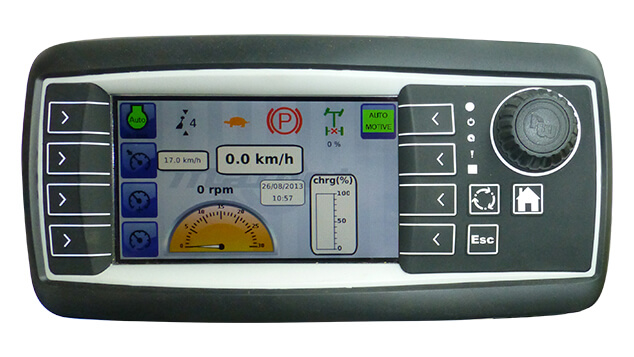 Transmission
The HELLIOS features a hydromechanic rear axle. The rear axle is driven by a 115cm³ H1 hydrostatic pump and an H-1 hydraulic motor with 160 cm³ displacement, both by Sauer Danfoss.