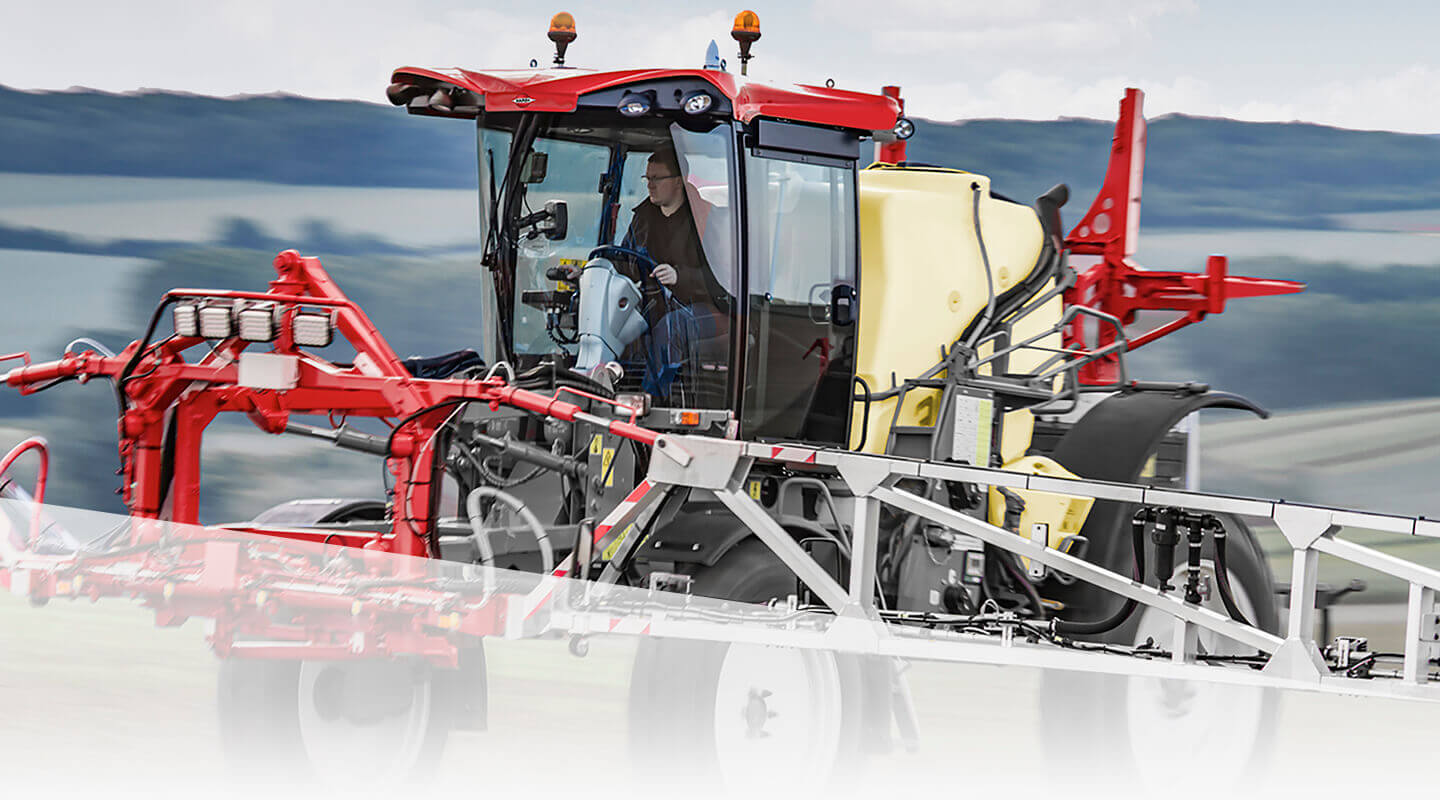 Chassis
The Chassis of the Hellios has been designed by our inhouse R&D services and is entirely assembled and welded in our premises. By making use of high resistance steel beams of 6mm thickness we ensure the machine has an exceptional mechanical resistance without generating excessive overall weight.
The layout of the various components allows ideal weight retribution, thus granting optimum driveability and minimum impact to the soil structure.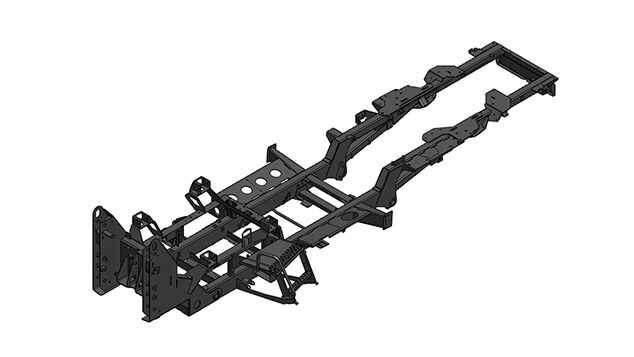 FloatRide suspension
The Hellios features a three hinge pneumatic suspension with one suspension point on the front axle and two suspension points on the rear axle. The suspension on the front axle features an anti roll mechanism ensuring that lateral shocks are not passed on to the boom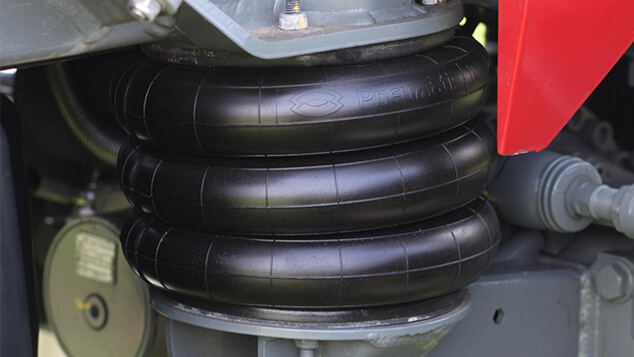 Steering system
The HELLIOS features a 4 wheel steering system as a standard. Drivers can select between the following steering modes:
2-wheel steering: When commuting to/ between plots
4-wheel steering: For minimum turning radius in headlands/ for parking manoeuvers.
Crab steer mode: Help stabilizing the machine when on cross slopes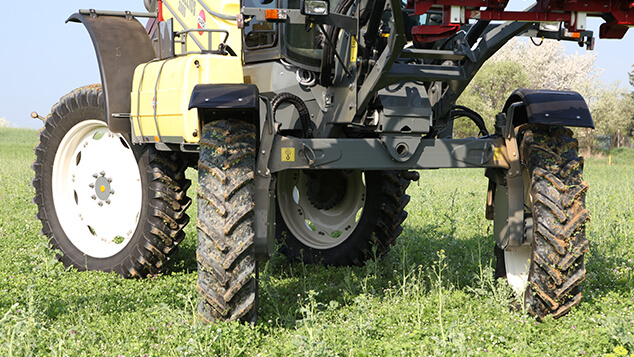 Turning radius
With the 4Ws mode, the automatic rear wheel alignment and a tight steering lock angle, the HELLIOS has an inner turning radius of 3,6m only at 2,25m track width and a set of 12,4 R36/46 tires.
The HELLIOS therefore is ideally suited for operating on small plots or high cash crops where there is generally only little headland.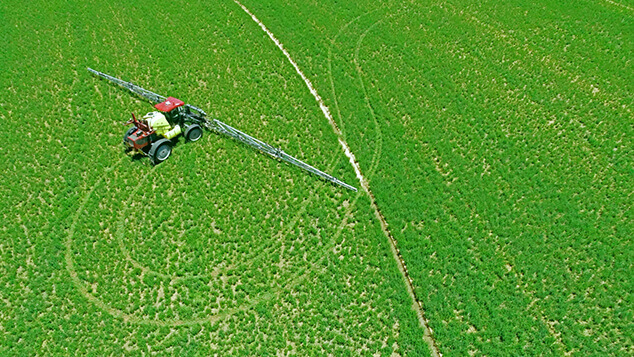 Surface treatment
Once assembled, all steel parts are processed on our inhouse painting line. The components are degreased, rinsed and then shotblasted before being coated with liquid paint.
The painted components are then polymerized at a temperature of 75°C during 35 minutes.
Before fitting the tanks and protective hoods, the machines move into our 17m painting cabin for paint finishing.
With this process we can grant utmost protection against exposure to corrosive agents or UV effects.