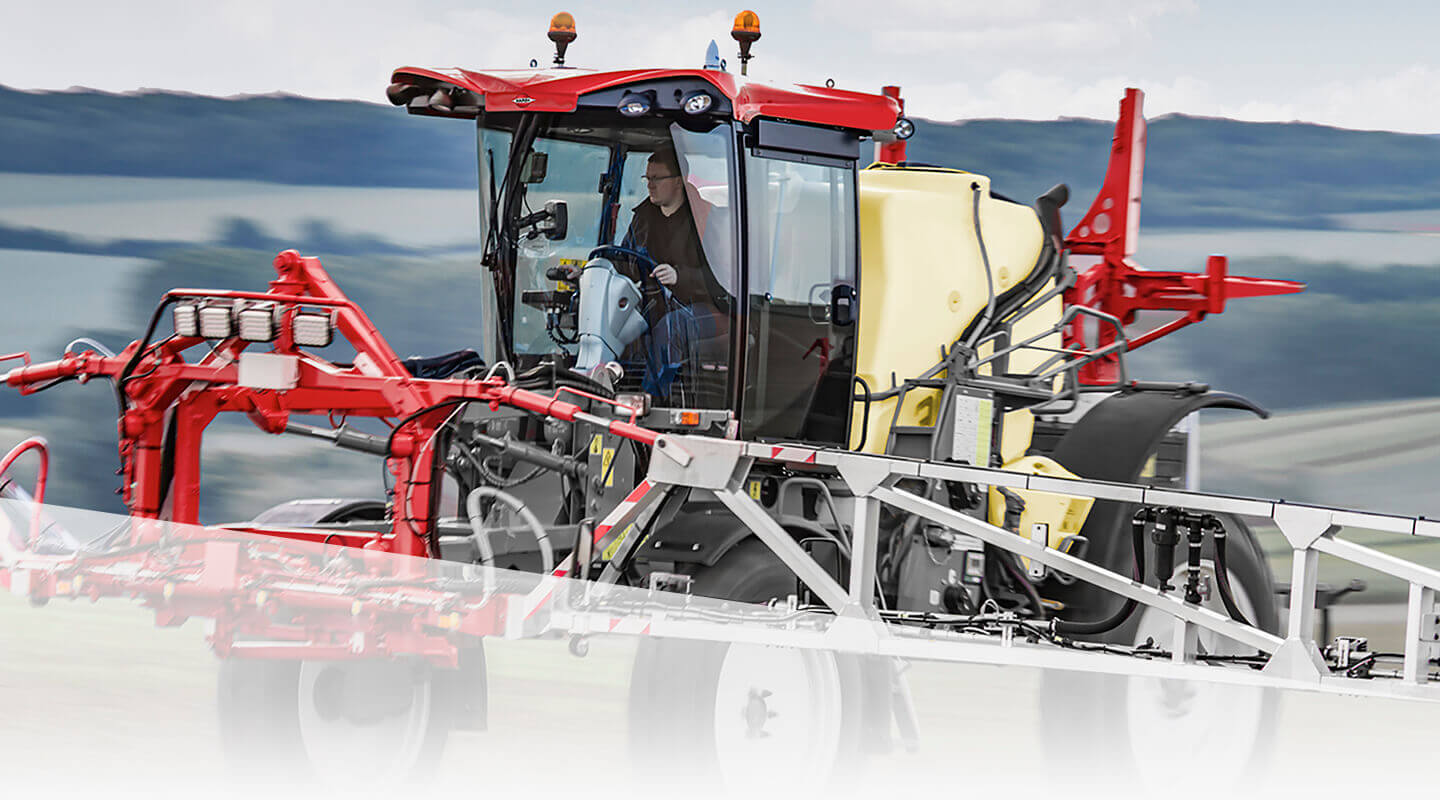 Front boom
The advantages of having a front boom setup are the following:
Easy oversight of the spraying process as it all happens in front of the operator, the boom can easily be managed on the go.
Evenly balanced machine with booms up front and the engine to the rear end
Easy treatment of headlands or hard to access areas, no need to leave the plot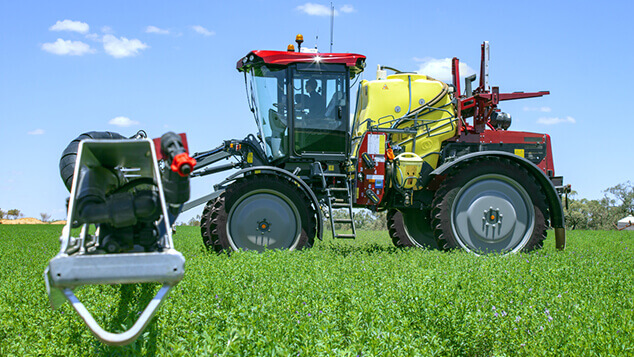 Pommier booms
The HELLIOS feature Pommier aluminium booms as a standard.
Aluminium booms have the advantage of being lightweight, longlife and highly resistant against mechanical stress.
With a front boom setup and hydraulically assisted motors on the front wheels, the aluminium booms will put just enough weight on the wheels to grant consistent torque and wheel grip.
The spray line is mounted on the inside of the boom structure, therefore protecting the nozzles and nozzle holders against mechanical damage.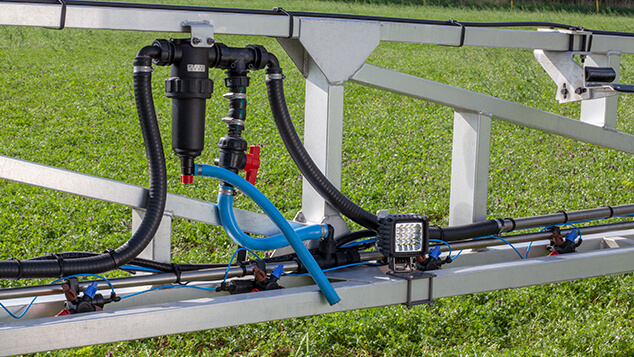 Boom wings
The inner boom wings fold simultaneously, the outer boom wings can however be folded individually for easy manoeuvring.
A multidirectional spring loaded breakaway system on the boom tips protects the boom from damage. The nozzle holders located on the breakaway tip are furthermore protected by a PVC sheet of 4mm thickness mounted to either side of the boom.