DELTA FORCE - 25 cm Nozzle Space
DELTA FORCE 25 cm nozzle space lowers boom height for drift reduction
– possible to use a nozzle space of both 25 and 50 cm
On-center solution – the extra nozzles are positionedbetween the 50 cm standard nozzle holders
NAVIGATOR 4000 / 5000 / 6000
COMMANDER 4500 / 5500
DELTA FORCE 27-36 m
9 section EFC two-folded booms 27 / 28 / 30 m
13 sections EFC three-folded booms 32 / 33 / 36 m
Stainless steel nozzle tubes as standard
The main argument for a distance of 25 cm is to reduce the height
of the boom to 30 cm and to reduce the potential for spray drift.
The low boom height requires a good boom management system.
The best system on the market is the DELTA FORCE boom
series along with the HARDI AutoTerrain. The other advantage is a
smaller nozzle VMD (volume median diameter) which increases the
coverage.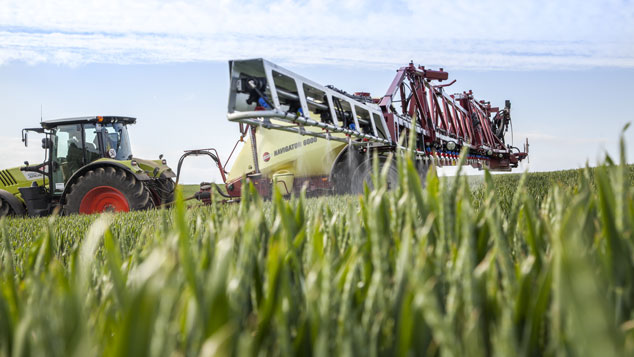 Drift reduction
Application with 30 cm boom height
Better attachment to the crop
25 cm / 50 cm application possible